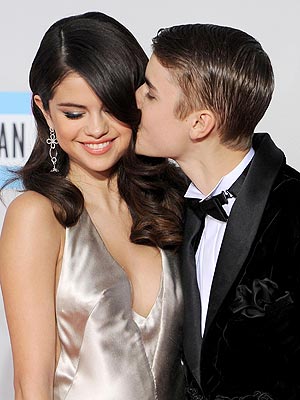 It's no wonder Selena Gomez is smitten.
"I'm loving and patient and kind and gentle," Justin Bieber tells Radio Disney's Celebrity Take with Jake (running from April 9 to April 13) of his boyfriend skills.
Not that anyone was wondering. When it comes to relationships, Bieber, 18, whose romance with Gomez, 19, was revealed when they were caught kissing last January, says "it's just about being honest with one another."
"You just have to be honest, that's the first thing, because if you're not honest, then the relationship is just not a good relationship," explains Bieber, whose latest single, "Boyfriend" features lyrics, such as, "If I was your boyfriend, I'd never let you go" and "Chillin' by the fire while we eatin' fondue/I don't know about me but I know about you."
Of his relationship motto, he adds: "At the end of the day, your girl would appreciate you being honest more than lying to her and vice versa."