The controversial new biography of President Barack Obama claims that his wife, Michelle Obama, planned to leave the future president in 2000.
Is the divorce story real? Is anything in the book?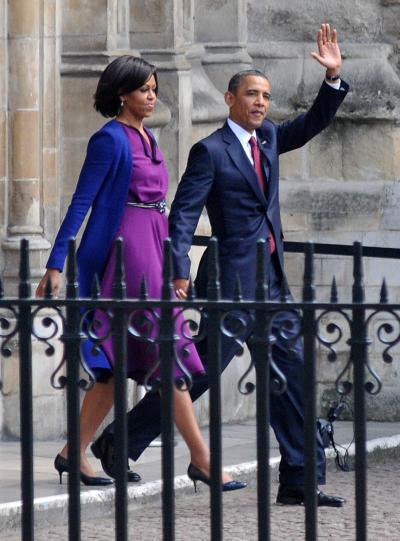 The unauthorized biography, which Klein claims is based on nearly 200 interviews, has been dismissed by presidential spokesperson Eric Schultz.
"Ed Klein has a proven history of reckless fabrication in order to sell books," he said. "Nobody in their right mind would believe the nonsense in this one."
Nevertheless, the Obama divorce story is the latest revelation in the book - which also discusses his ex Genevieve Cook - to generate major buzz.
In The Amateur: Barack Obama in the White House, out this week, Klein claims the divorce nearly happened eight years into the Obamas' marriage.
After Obama failed to listen to his wife's warnings in challenging Bobby Rush for his U.S. House seat in 2000 and got creamed, their relationship cooled.
"During the dark days that followed his defeat, he turned to Michelle for comfort. But she was in no mood for sympathy," Klein reportedly writes.