Another day, another
Kim Kardashian
bikini photo.
Shortly after this reality star posted a pic of herself - supposedly UNphotoshopped and makeup free - on Twitter, the talentless professional celebrity has done so again - and you simply won't believe it:
This one is a major cleavage shot.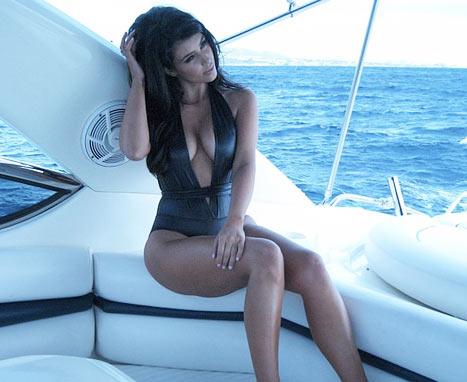 Good morning Miami, Kim wrote as the caption to the image, which features a skintight swimsuit, the edge of a boat and crystal blue water.
You might say Kardashian is fishing for compliments.