Bollywood actress Sonal Chauhan is hot and sexy. She looks very glam in her red bikini in her next film trailers, 3G. So what is the secret of her well toned body?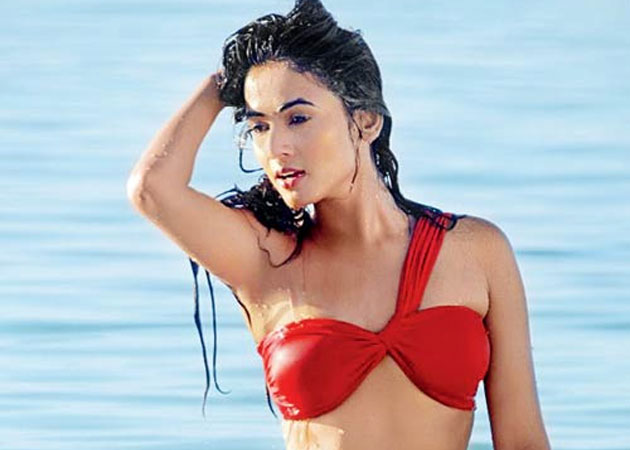 The actress, who worked day and night to give in a bikini Shivan & Narresh got a pineapple diet to keep their weight under control. "I like pineapple. I was advised to eat a piece of fruit per day, so I chose to eat pineapple. It has helped me to get in shape," says Sonal.
Sonal even had some of her other favorite food sacrifice, to avoid piling on pounds. She said: "I ​​am a big foodie and I never supported that staying hungry is good, but I had to do it the way I wanted to look good on the screen.."
Dressed to the perfect bikini, the young actress avoided items such as white rice, fried chicken, desserts and chocolates. She took a sip of juice, doing yoga and going to the gym for 2 hours every night.
The last day of shooting bikinis Sonal tried on 50 before they make a decision what to wear then. "Imagine that you are on 50 suits try. After a while I lost count!" Sonal said. Previously it was reported that Sonal is tightening the red jersey Even in the trailer for her next film, which was contributed by Hollywood diva Jennifer Lopez.